As attack vectors go, very few are as significant as obtaining the ability to insert bespoke code in to an application and have it automatically execute upon "inaccessible" backend systems. In the Web application arena, SQL Injection vulnerabilities are often the scariest threat that developers and system administrators come face to face with (albeit way too regularly).  In fact the
OWASP Top-10
list of Web threats lists SQL Injection in first place.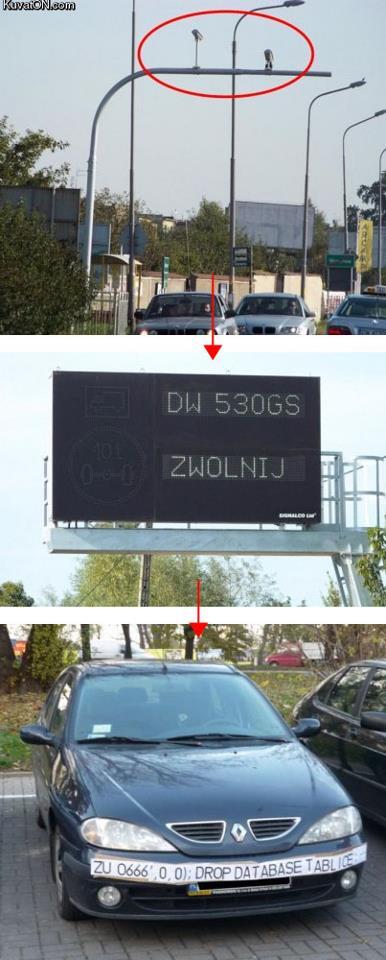 More often than not, when security professionals discuss SQL Injection threats and attack vectors, they focus upon the Web application context. So it was with a bit of fun last week when I came across a photo of a slightly unorthodox SQL Injection attempt – that of someone attempting to subvert a traffic monitoring system by crafting a rather novel vehicle license plate.
My original tweet got retweeted a couple of thousand of times – which just goes to show how many security nerds there are out there in the twitterverse.