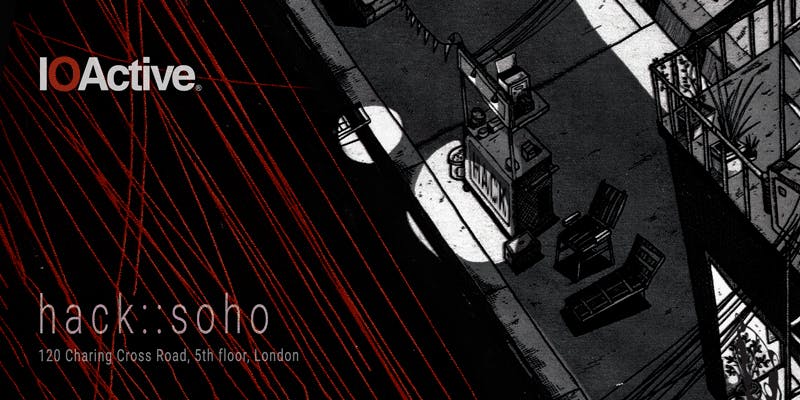 IOActive invites you to the April edition of HACK::SOHO, a monthly event at our central London office. Join fellow hackers, tech heads, enthusiasts, and visionaries for food, cold beer, and hot cybersecurity talk.
This edition will take place on Thursday the 25th of April, and we are pleased to announce Dani Martinez, Security Consultant at IOActive, as our guest speaker.
You can join us by registering here.